These DIY Toilet Paper Roll Seedling pots will change the way you garden forever! I have been doing this for years only recently I learned that this isn't common knowledge for everyone. So today I thought I would teach you how to make these DIY Toilet roll Seedling Pots. These are so quick and easy to make and also they are biodegradable. This means when the seedlings are ready to transfer you can leave them in the toilet tube pot and plant them directly into the ground! If that doesn't convince you to make these, I don't know what will!
How to make DIY Toilet Roll Seedling Pots
Okay, let's start with this tutorial that will change the way you garden forever.
What you need:
Toilet paper rolls/tubes
Steps
Cut 4 evenly spaced cuts(1/2 inch) around the bottom of the toilet tube.
Moving Clockwise fold the cut pieces down tucking the side ( closest to you ) of the next one under the previous one. Just like how you would fold a box top
Repeat until it's boxed
Repeat until all of your tubes are boxed.
If it's done correctly the seedling pot should stand by itself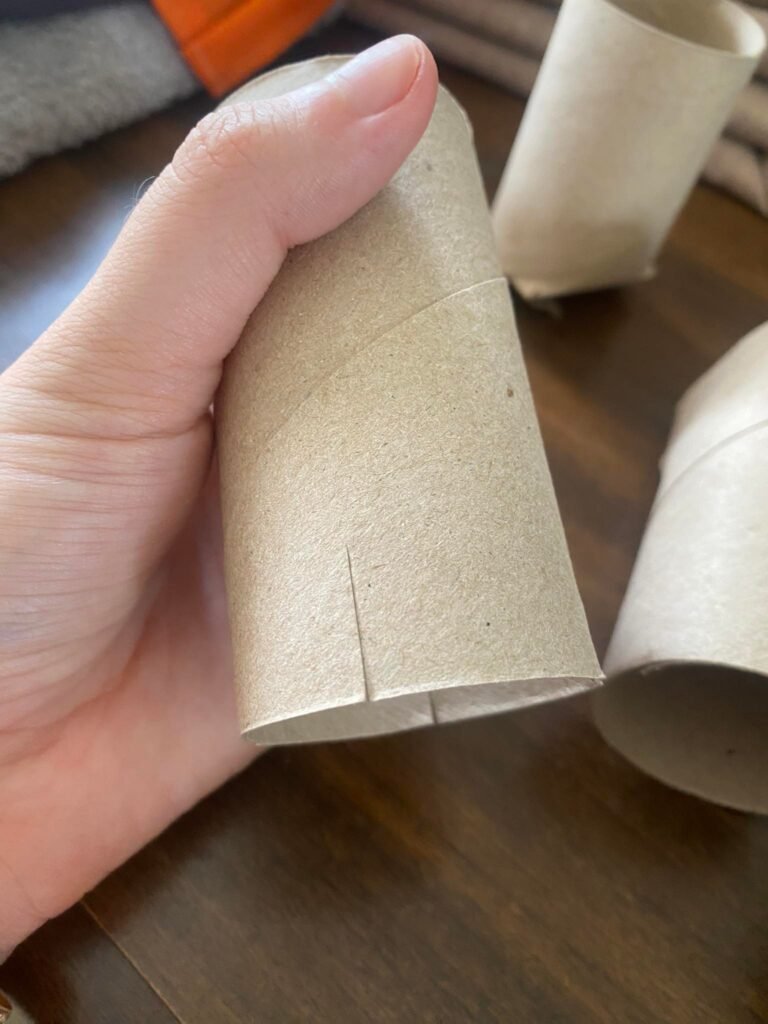 What about Drainage?
These actually have very good drainage, since we aren't taping the bottom, the gaps in the boxed bottom let the water out gradually. See below me planting and watering the seeds in these toilet paper roll seedling pots.
Pros of These Toilet Paper Roll Seedling Pots
Biodegradable
Can plant Directly into the Ground
Free
Self Draining
Self Standing
Perfect Size for Seedlings
Cons of These Toilet Paper Roll Seedling Pots
Time-consuming to make
Some people say it's unhygienic (I don't think so )
If too wet, and I mean really really wet, it can break
Can take a while to collect enough toilet tubes
So are you going to try to make these DIY toilet paper roll seedling pots?
Overall these are a great way to do your seedlings. If you are a beginner gardener or have been gardening for a while and don't yet use this method I highly recommend you try it. Not only is this good for the environment but it is cheap, easy, and has no mess. Let me know in the comments if you use this method and your experiences with using it I would love to know!
If you are interested in more gardening blogs, check out these blog posts:
You can support me by checking out my Etsy Store: