If you are thinking to start a vegetable garden, congrats, you are going to have a wonderful journey. Vegetable gardening is so rewarding if it's done right, with these 11 vegetable gardening tips for beginners, we can ensure your first harvest is a bountiful one.
VEGETABLE GARDENING TIPS FOR BEGINNERS :
1. SEEDS OR PLANTS?
One of my first vegetable gardening tips for beginners would be to decide between seeds or plants. For a beginner I really recommend starting with plants rather than seeds, this is because growing plant from seeds is another ball game altogether. Growing from seeds takes time and can be a delicate process. With plants, you miss that step completely ensuring a harvest every time.
2. LOCATION IS EVERYTHING
Out of sight, out of mind. Don't forget about your garden by placing it in a place that isn't visible from your house.
3. SUN MATTERS
The location of your garden should get at least 6 hours of direct full sunlight. We want the plants to thrive and sunlight is essential for that
4. WATER SOURCE IS A MUST
Have your garden close to a water source, nothing worse than the hose just not reaching. If your water source is close by and reachable to your garden, it will make your life a lot easier and hassle-free. We want to make the vegetable garden as hassle-free as possible.
5. GREAT SOIL MAKES FOR A BOUNTIFUL HARVEST
This is so true and I can't stress this enough. Make your own compost, or buy some horse poo and hay. These are both cheap and will make the soil amazing, if you see lots of bugs and worms in your soil that means your soil is very good and will nurture your plants well. Good Job!
Here is a Post on Compost for beginners
6. A CONTAINER GARDEN IS EASIER FOR BEGINNERS
If you don't want to have a massive garden because you are a beginner, no worries, try to grow the vegetables in containers. Very cheap, and you don't have to worry about over-watering as containers are very well draining.
7. CHOOSE EASY VEGETABLES TO GROW
Not every vegetable plant is easy to grow, some take more time and care than others. So for your first vegetable garden, grow vegetables that are easy to grow. Having a garden that isn't rewarding will make you not want to try again. Harvesting from your garden is a must if you are a beginner.
Here are some posts on vegetables that are easy to grow, and perfect for a beginner green thumb:
8. FIND YOUR GARDEN ZONE
Your garden zone matters. Search up your area and see which garden zone your place falls into. Garden Zones basically tell you what can grow and when, you will want to follow this if you want a successful vegetable garden as a beginner. There are some vegetables that can be grown year-round though.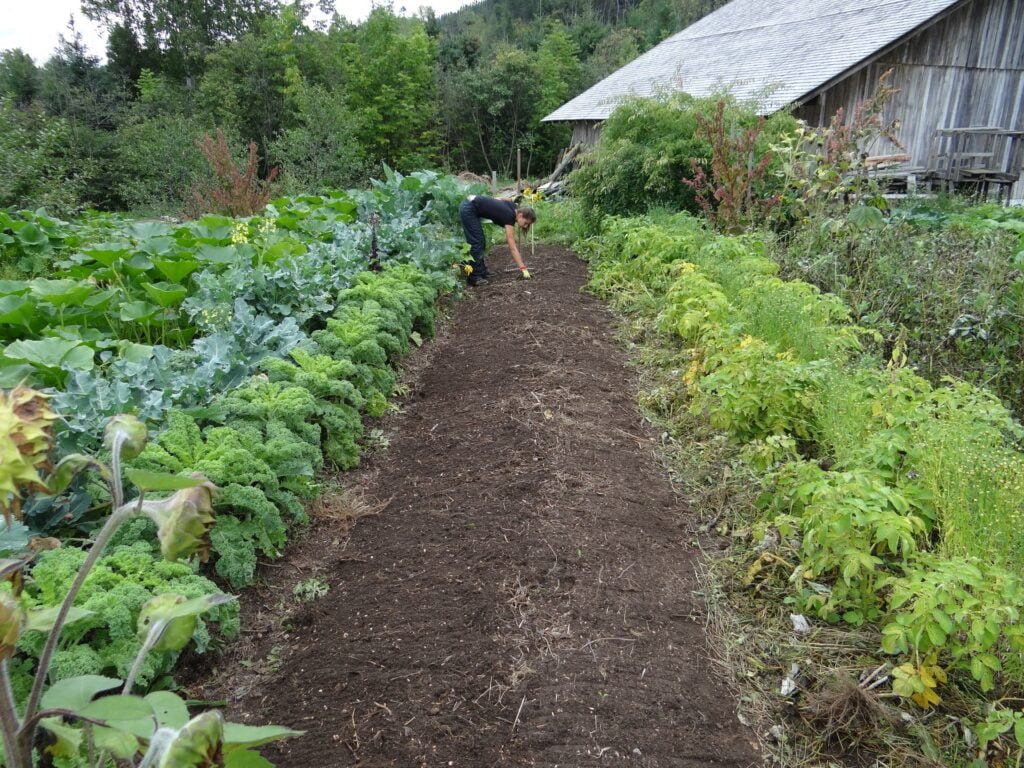 9. DON'T FORGET ABOUT FROST DATES
If anything will kill your vegetable garden as a beginner, it will be frost. Keep the frost dates handy in your garden zone, this way you can protect your garden early
10. ADD SOME MULCH
Don't be afraid to pile that on. Starting with good soil is a must, but keeping it healthy is also a must. You can make mulch at home, I will post a tutorial later
11. PLANTS NEED FOOD TOO
Plant food will be available at your local plant shop, plant food isn't for everyone as sometimes it's not completely natural. But if your plants need a little pick me up, try some plant super food and watch your garden thrive.
Thanks for reading 11 Vegetable Gardening Tips for Beginners
Starting your vegetable gardening is such a wonderfully rewarding journey. As a beginner gardener keep it simple and basic so you don't feel overwhelmed.
If you enjoyed this blog post, why not read some of my others:
You can support me by checking out my Etsy Store: