Here are the ways to create a relaxing bedroom sanctuary. Your bedroom should be your sanctuary, it should be your safe place and world. Investing time and money into your bedroom to make it a sanctuary is so rewarding. You can slowly build up your bedroom to match your aesthetic. Your bedroom aesthetics should grow with you. Here are things I would consider adding to my room to make it my own personal sanctuary.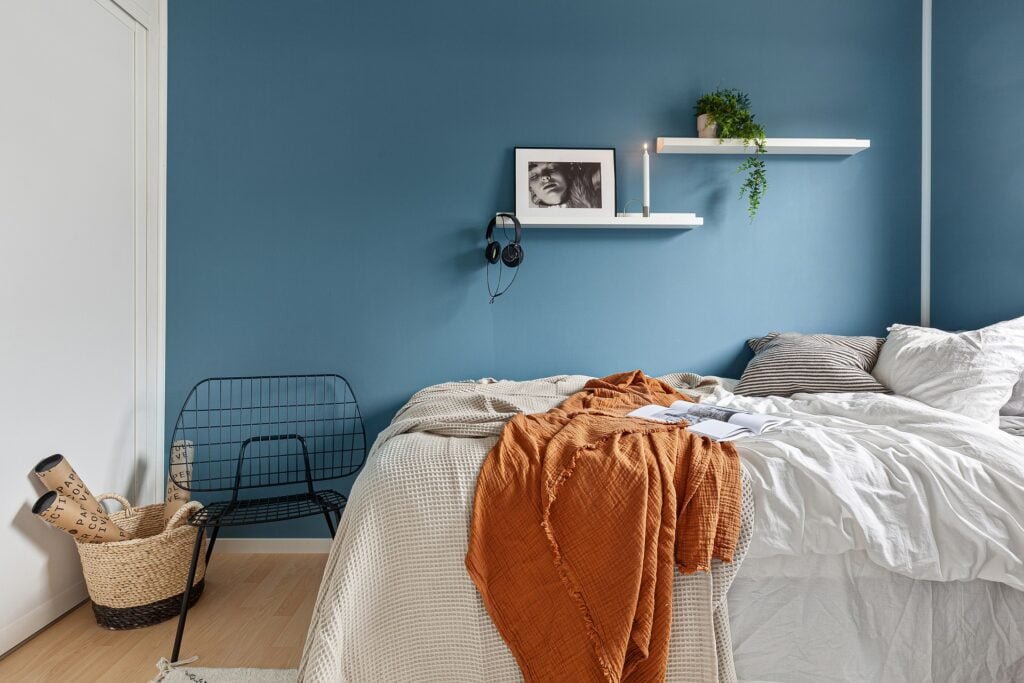 Ways to Create a Relaxing Bedroom Sanctuary
Let's get started with things you can add to your room for ways to create a relaxing bedroom sanctuary. Turn your bedroom into a cozy oasis with these simple tips. Whether you're just starting out or want to refresh your existing sanctuary, these suggestions can help you create a calming atmosphere.
Plants, plants, plants
House plants can really transform a room. A pothos or a trailing chain of hearts can really cozy up a room. If you aren't good with plants, try some low-maintenance indoor plants. They do exist and aren't expensive at all. I have written some blog posts about indoor plants here:
Nothing can add life to a room more than plants. Choose some low-maintenance indoor varieties if you're a beginner. Or explore other greeneries to add lushness to your space.
Live Plants
Fake Plants that look real!
Fairy Lights
When I say fairy lights, I'm not talking about the different colored Christmas ones, I'm talking about the elegant hanging ones. I will link some of my favorite ones below. I feel like fairy lights give the same vibes as candles without the danger of burning the house down.
Soften your bedroom's ambiance without the risk of fire with hanging fairy lights. There are plenty of options for elegance or fun in whatever style you choose.
Decorative Candles
These are for aesthetics, not to burn. There are so many small businesses out there that make small-batch candles. These candles come in beautiful geometric shapes. I really like just plain white candles. three candles next to each with different heights and sizes are really beautiful. If you can't afford the Etsy candles Amazon has candles that are just as good quality.
These aesthetically pleasing candles come in various geometric shapes. Look for small-batch ones from local artisans or from Amazon.
Get a Throw
Get a chunky throw for the end of the bed. This can make any bed look 10x more elegant and sophisticated. These Thick knitted throw blankets were trending a while back. These blankets can be knitted at home if you are the crafty type.
Give your bed a sophisticated and cozy makeover with a chunky throw. If you're crafty, try knitting one yourself!
A Large Floor Mirror
This one isn't cheap but man it can make a room feel bigger. A large floor mirror can make a room seem bigger and give off peaceful energy. Add fairy lights and polaroids to complete a cozy feel.
Fluffy Rug
These feel seriously good on bare feet. Get a rug that will be harmonious with the color scheme of your room. Having harmonious colors makes for a relaxing environment. I am writing a blog post about this soon. Keep your eyes peeled.
Throw a beautiful, plush rug down to give a luxurious and inviting feel. Consider colors that tie into the rest of the room.
Pillows
Big pillows, small pillows, square pillows, round pillows. Adding decorative pillows to your bed can make the bedroom look cozier and feel cozier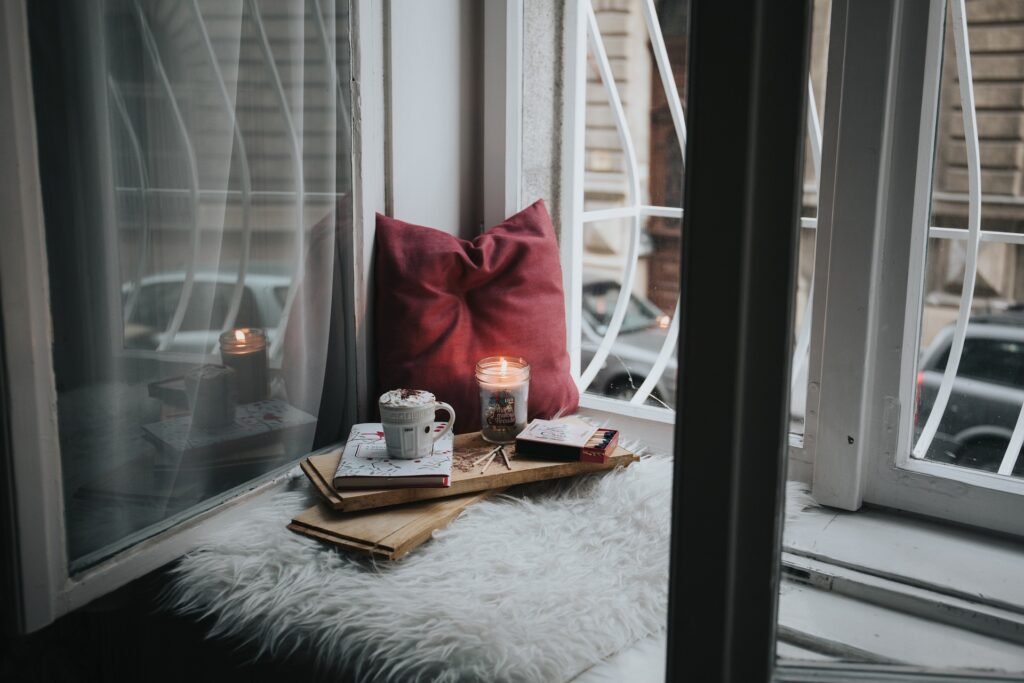 Dried Flowers and Fake Flowers
Dried flower arrangements are so trendy, right? The best thing about dried flower arrangements or fake floral arrangements is they don't die and don't take any care. They only need to be dusted now and then. Here are a few cute floral arrangments
A long-lasting way to beautify your space is with dried or faux flowers. Dust them periodically and create custom arrangements to make them your own.
Floating Shelf
For extra storage without taking up too much space, floating shelves are the way to go. Place plants, candles, and photos on the shelf to make it personal.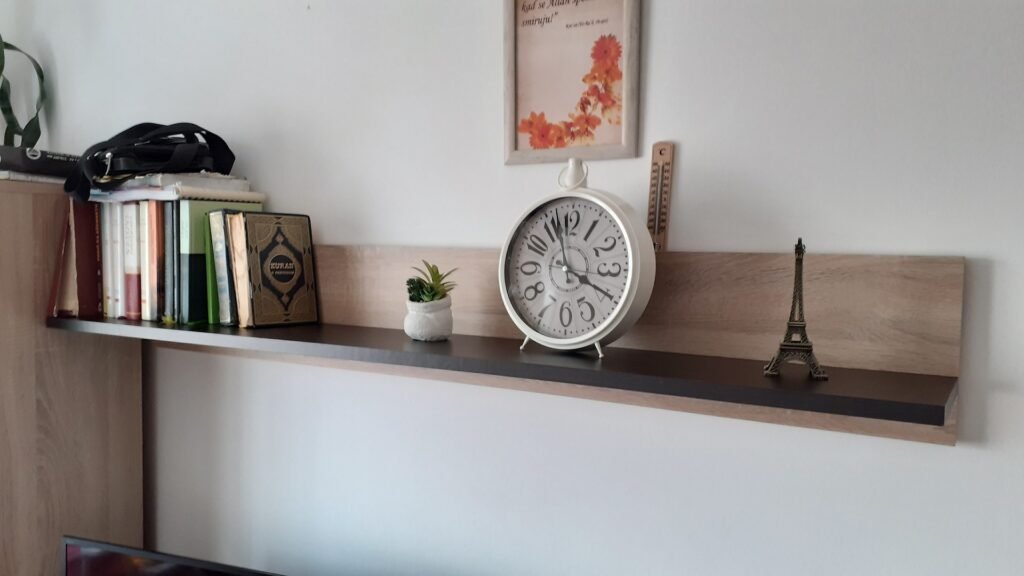 Art, Real or Fake
Having some framed pieces of art that match the feel of your room is an important point contributing to the overall cozy feel of the room. There are hundreds of free art prints online, that can be downloaded and printed. There are cheap art prints available on Etsy too.
Hang real or fake art to create a cohesive look in the room. There are plenty of free prints online; if you want something more special, venture over to Etsy.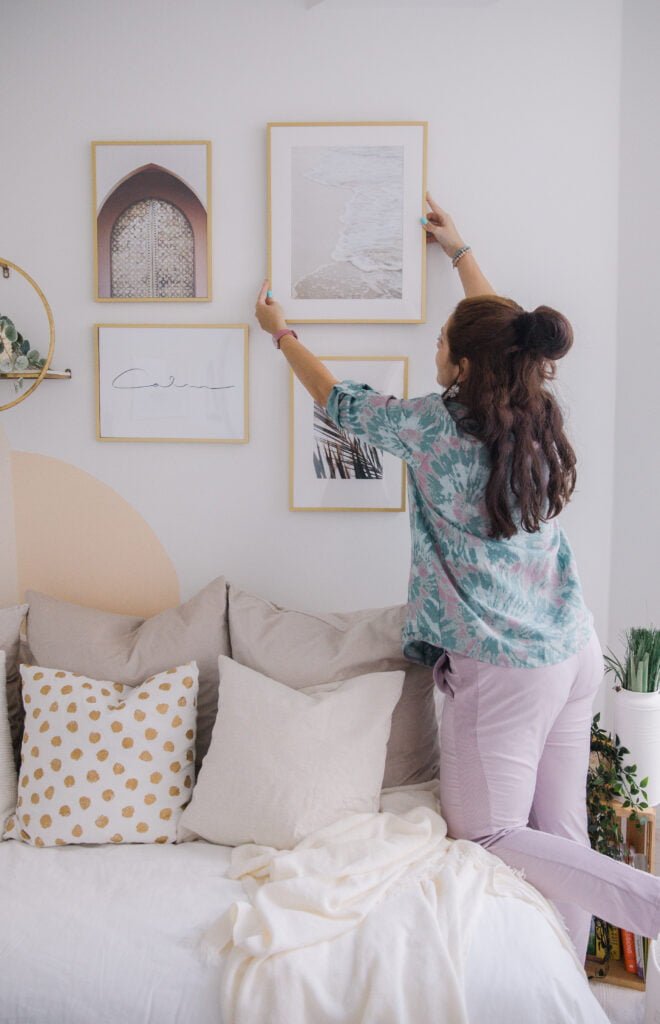 This has been Ways to Create a Relaxing Bedroom Sanctuary
I hope you sparked some inspiration from this article on Ways to Create a Relaxing Bedroom Sanctuary. You are constantly growing as a person so should your personal space too. Creating a relaxing bedroom sanctuary is a great way to make your space more inviting. Take your time to find things that match your style and bring you inner peace.
If you enjoyed this blog post, why not check out some of my others?
If you love natural handmade skincare, check out my mother and I's Etsy shop, based in Aotearoa New Zealand, we offer international shipping too.