Let's learn to make a scrunchie without hand sewing. So you hate hand sewing as much as I do, try this small sewing project, a scrunchie without hand sewing. Hand sewing is the worst, so I have a method of scrunchie making that means you do not have to rely on hand sewing to make a perfect scrunchie every time. Personally, I hate hand sewing, and I really only do it when it's necessary to finish a sewing project.
The Scrunchie without Hand Sewing
In this tutorial, I will provide a video, written instructions with pictures, and a link to my ETSY shop where if you like you can purchase this pattern to support me.
Okay let's get started with this no hand sew scrunchie tutorial.
The No Hand Sew Scrunchie Video Tutorial
If you learn better from videos check out this free video tutorial
What you Need:
FABRIC ( 30 INCH X 4 INCH )
ELASTIC 5MM ( 9 INCH )
SAFETY PINS
SEWING MACHINE
The Method
It's time to start sewing this together!
Step 1
Cut your choice of fabric to size ( 30 inches in length by 4 inches in width ). I used satin fabric for this tutorial
Cut your elastic to length (9 inches ). I recommend elastic that is 5mm in width, but thicker elastic should work fine
Step 2
Sew the width of the fabric leaving a small gap one-third down the tube.
Make sure the fabric
is right side together. Use thread that is similar to the color of your fabric.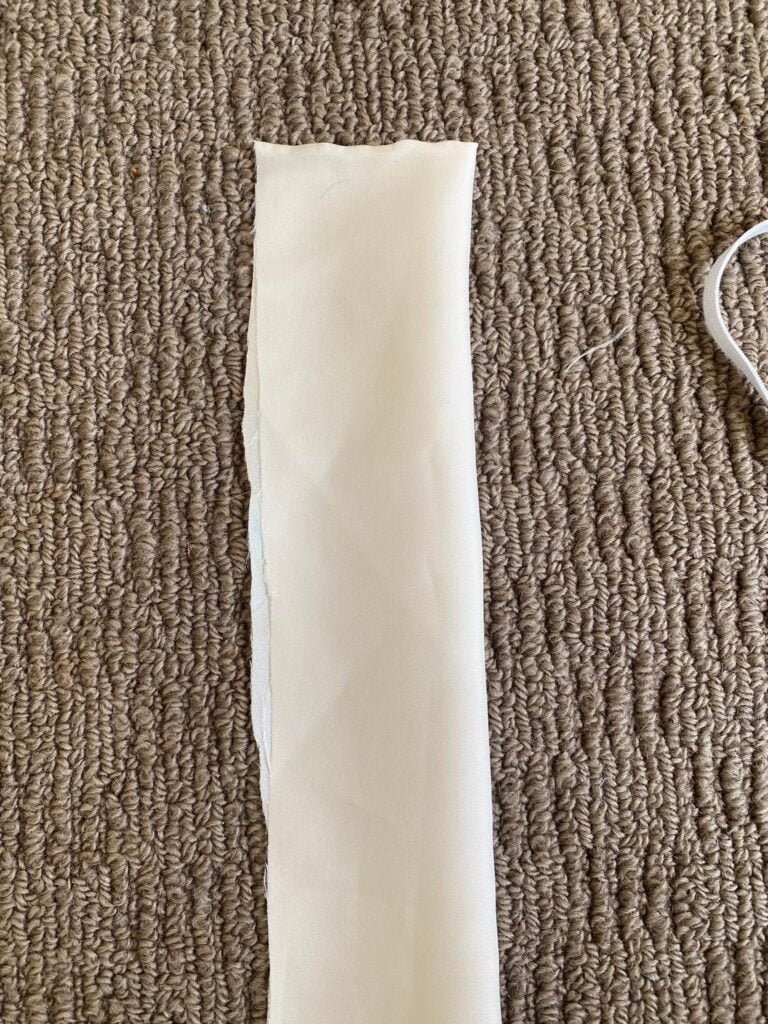 Step 3
This next part is a little tricky. Make the two ends of the tube meet with the right sides together.
Do this by folding the tube into itself.
The length of the tube should be half the size of the
entire length. ( Refer to the video via the link if you are having trouble with this part )
Step 4
Now carefully sew around the loop, making sure to only catch 2 layers of fabric at a time and
not all four.
Step 5
Next, find the gap we left when we sewed the length of the tube and pull the tube out of its
self so it's right side out.
Step 6
Now we are going to insert the elastic. Attach a safety pin to one side of the elastic and feed
that part into the tube via the gap.
Attach the free end of the elastic to the gap entrance using
a safety pin. Feed the elastic through the tube.
Make three Knots and cut off extra elastic, 9 inches is generous for this reason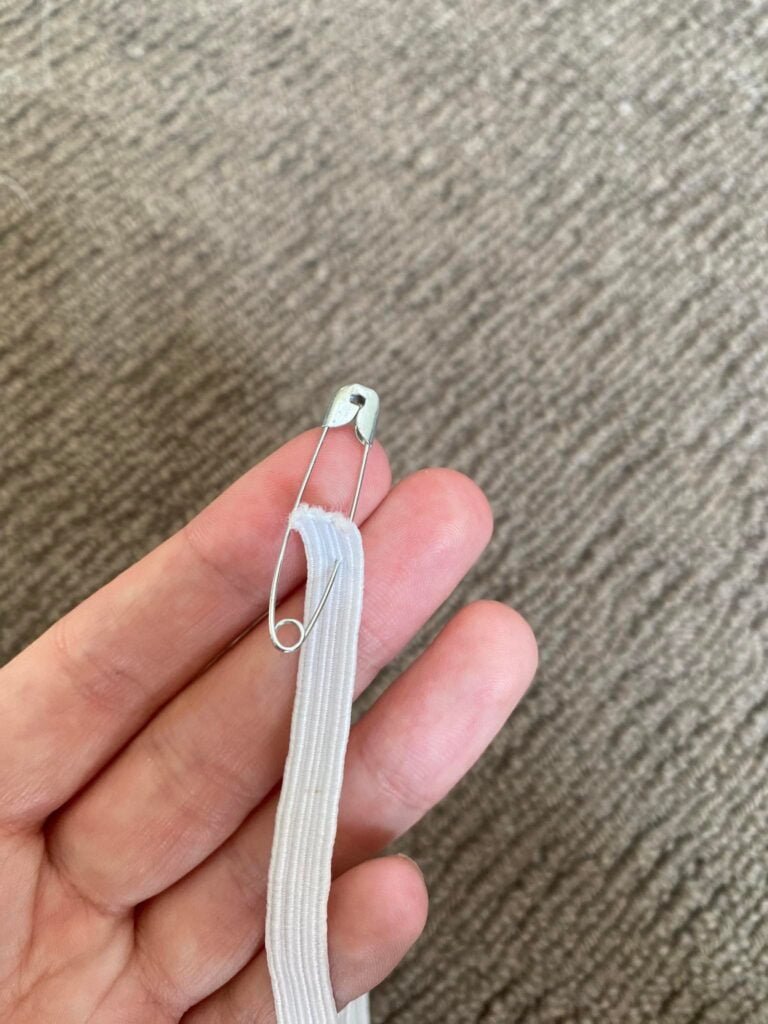 Step 7
Now the elastic is inserted we need to sew shut the gap.
Sew the gap shut, sew as close as
possible to the edge but make sure you catch both layers of fabric.
Use a thread that matches
your fabric so the seam blends in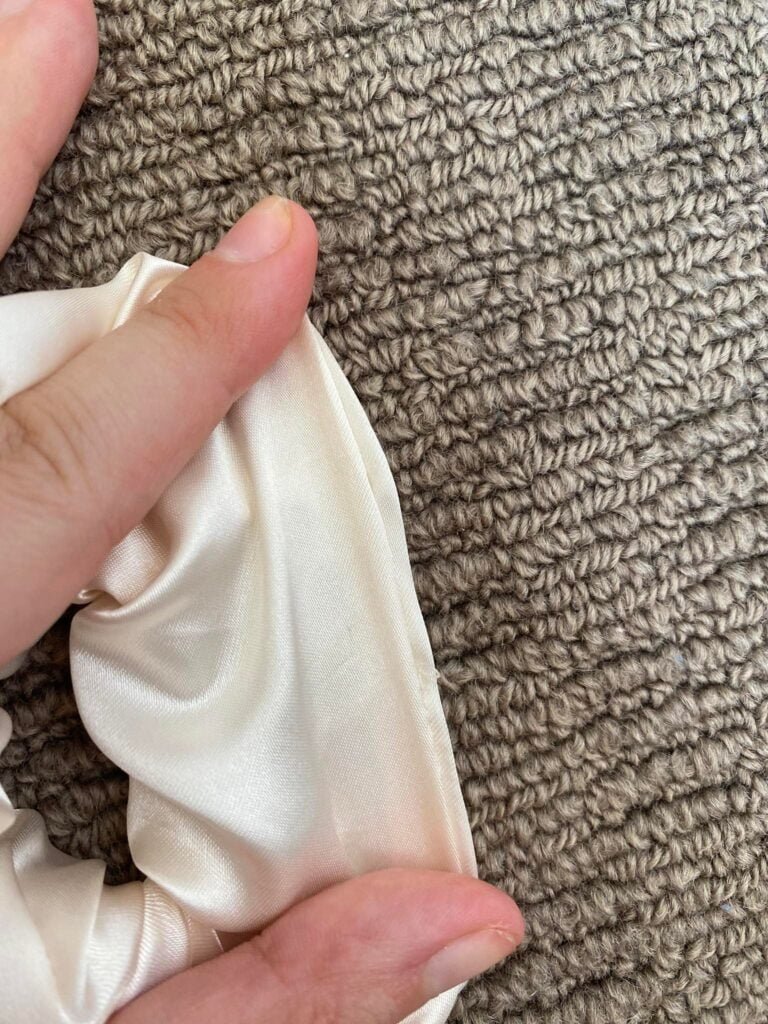 You should now have a Fluffy Scrunchie without Hand Sewing
Remember you can use this pattern free of cost, or you can support me by purchasing the pattern in my Etsy Store
If you want more sewing tutorials, why not check out these blog posts