Learning Crochet Can be overwhelming for a newbie. It can be really hard to find beginner crochet patterns that are free and are easy enough for a newbie. Many crochet patterns get advertised as for beginners but actually are not. So I decided to create this list with 11 Free easy crochet patterns for beginners. All of these patterns below are small simple crochet projects suitable for beginners. These crochet patterns don't take much time and use basic crochet terms, and stitches, these patterns aren't overwhelming at all! Really anyone with any level of crochet knowledge can make these, all the way from a beginner to an expert. I have made 4 of these small crochet projects out of the list and every single one turned out perfect. The patterns are easy to read and follow so no need to worry about that!
If your crochet project doesn't turn out exactly like the picture, that's okay, things take time to learn, believe me, I myself have had some funny looking crochet projects in the past, missing stitches, adding too many stitches, lopsided… any mistake, I truly have made it! Keep practicing and you will be an expert in no time!
Anyway, check out the list below choose what you want to make, and get crocheting!
~ Free Easy Crochet Patterns for Beginners ~
1. Simple Crochet Washcloth
Usable, good for the planet, fun to make, what more could you want in a small crochet project! Use extra soft yarn and you will make a designer-like washcloth that's so gentle on your skin. My mother crocheted her very own washcloth 5 years ago, she still uses it daily and it looks like she just bought it yesterday! They really do last a long time. Get your free crochet washcloth pattern here…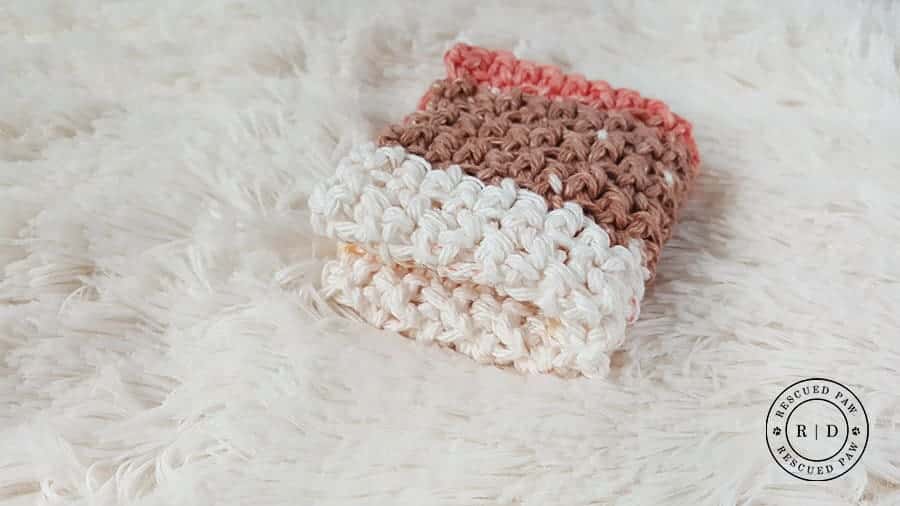 2. Mini Crochet Penguin
Scared to crochet a large soft toy? I know I was. Before I started to crochet large animals and toys, I made mini ones. They take 1/8th of the yarn and 1/8th of the time, but best of all they are super cute! You can also add a string from the top and turn them into ornaments or door handle hangings. So cute! Check out here for your free crochet mini penguin!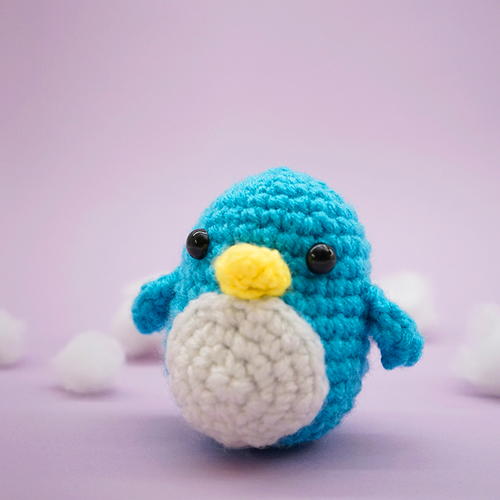 3. Little butterfly small Crochet Project
These are great to practice your stitches. Super quick to crochet. These little butterflies make great sweet little decorations around the place. Once you start crocheting clothes you can add them to your beanie, or jacket for a little uniqueness. Find these little crochet butterflies here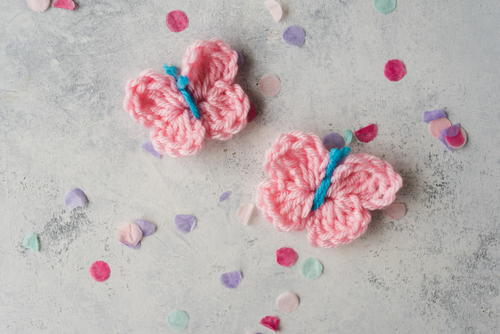 4. Crochet Mini Easter Bunnies
Who doesn't love Easter! These go great in kids' easter baskets just for easter decorations around the house. They are a simple small crochet project but oh so cute! Change the colors to suit your easter theme, heck just keep them out all year round! This is where you can find these cute bunny crochet patterns.
5. Crochet Sunflower Bookmark
Looking to crochet a gift for someone. Check out this simple crochet sunflower bookmark pattern. Simple and adjustable to make. A keen reader or teacher would love a handmade gift like this. Takes about 1 hour to crochet depending on the size of the book. Enjoy the free pattern here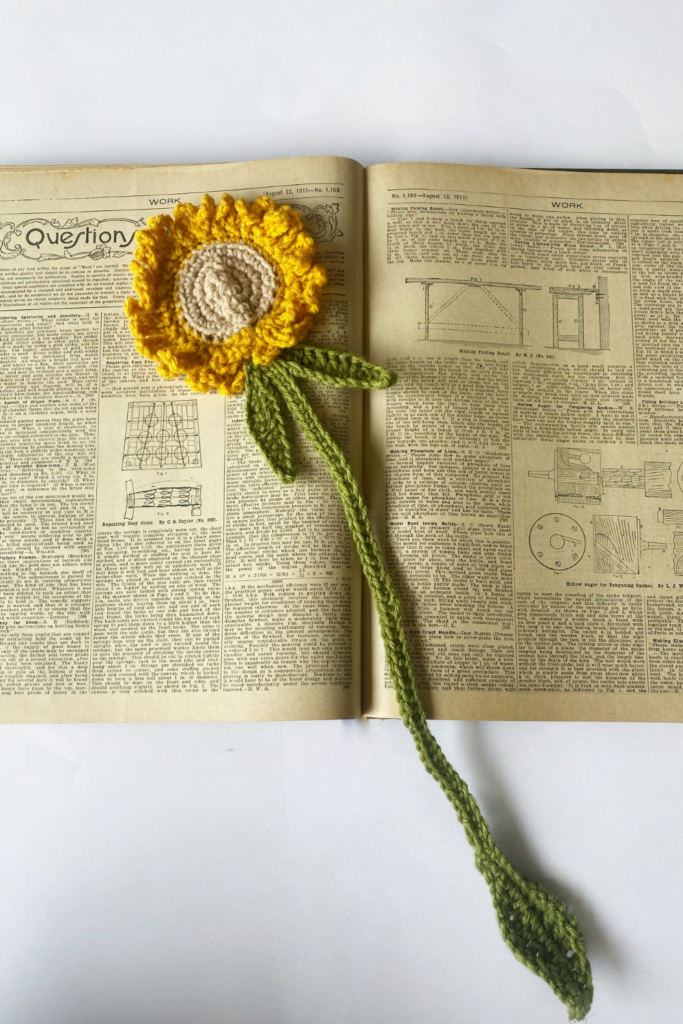 6. Flower Hair Clips
Do you or your daughter use hair clips daily? Or maybe looking to make a handmade unique gift for Christmas, I think their flower hair clips are great, they look so sweet and are sure to be a unique asset to any girl's wardrobe. These would also be a great seller at your local market or even on Etsy…with permissions from pattern creator! Check the pattern out here…
7. Crochet Fake Flower Pot
If you have a hard time keeping plants alive, then this pattern is perfect for you. This does look like an intermediate pattern at first glance but actually, it's not, it's so simple, the stitches are at a beginner level! I am always making crochet flower pots and other indoor plants for my mum, (a string of pearls tutorial and crochet pattern coming soon.. ) she sometimes struggles to look after them properly with her busy schedule. With these, the house can still look earthy and natural and you don't have to do anything at all…get your free crochet pattern and step by step instructions here….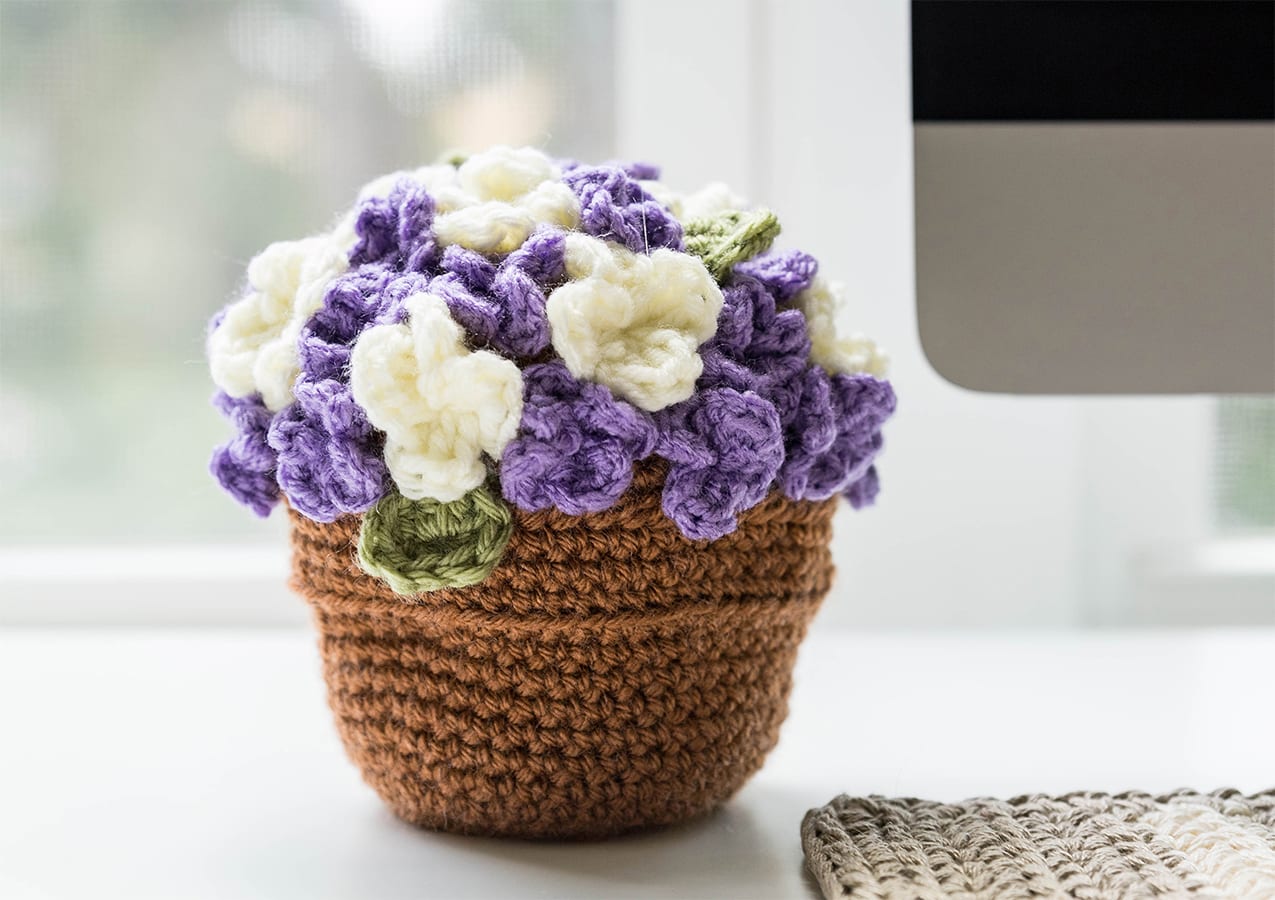 8. Simple Crochet Coin Purse
Having a coin purse is so handy, I am constantly leaving coins around, or just losing them. Make this for a friend or for yourself. This pattern is great to teach kids to and it is something usable they can use! I remember when I was a little girl I had a handmade coin purse that my aunty had knitted for me! Enjoy the free beginner-friendly crochet pattern here….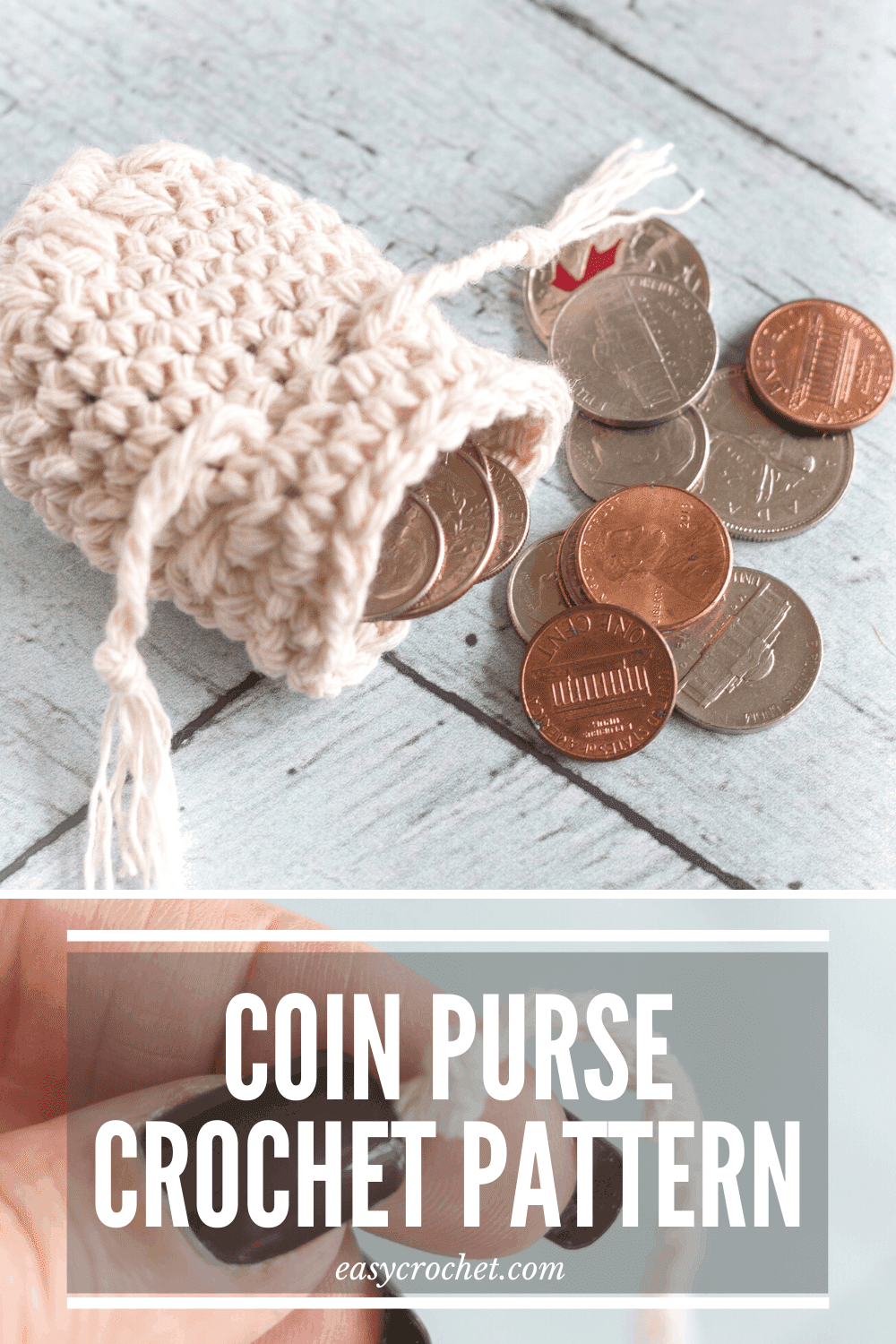 9. Easy Crochet Mini Heart Beginner Project
Practice your crochet stitches with these mini hearts. Very quick and simple to make, this small crochet project truly is perfect for true crochet beginners. These hearts also make great decorations for valentines day. Get your free beginner crochet mini heart pattern here…
10. Stylish Crochet Coasters
Coasters are still cool! Making coasters can teach you the tips and tricks on how to keep your crochet work flat and not warped! Make coasters for different occasions. Orange and black for Halloween, pink for valentines day, the combinations are endless. Get the free crochet coasters pattern here
11. Personalisable Crochet Mug Cover
The cool thing about this pattern is, it's quick and can be personalized! For a gift put someone's name on it, for a friend put something funny on it, so many different options with this mug snug. Enjoy the free pdf crochet pattern here…
Enjoy making your small crochet project from this list of free easy crochet patterns for beginners. There are some great patterns in there, that's for sure! Feel free to contact me and share your results, I would love to hear from you!
This post has been 11 Free Easy Crochet Patterns for beginners