There are so many decoupage DIYs out there, I think my favorite yet is decoupage shells with napkins. Not only is this DIY craft cheap as chips, but it's also enjoyable for all ages. Kids will love this one. If you live in a coastal area you can take a walk along the beach find some shells and do this with your children. If you don't live in a coastal area, no worries, shells can be bought online for cheap.
Where you can buy the Supplies Modge Podge and Brushes
You know the drill, Amazon has everything. However, I get most of my things from my local craft shop. They are just as cheap and I enjoy having a look around. You can buy any brand of Modge Podge, they all should do their job, and since this is a cheap DIY you really don't need to splash out on the best stuff. You are also going to want to throw away your paintbrush after this DIY.
Extra Tip
If you leave washing up to last when you are DIYing like me. Then the Modge Podge will dry and make it almost impossible to clean the brush. SO cheap brushes are the way to go. Or have a jar of water handy where you can place the brush after its use.
Where to buy Printed Napkins
Amazon has endless printed napkins, but I get mine from the 2$ shop or a party shop. I feel that their selection of napkins is great and the prices are reasonable too.
Where to find Shells?
I get my shells from the beach. If you want to mass produce these, I would say no to taking all the shells from the beach. I don't go to the beach often but when I do, I collect a few shells every time. I have seen a great selection of shells for cheap on amazon, and I have seen some in my local 2$ shop. The shells in the 2$ were a little bit more than amazon, but still a great buy.
What you need
Shells
Printed Napkin
Modge Podge
Brush
Step 1: Clean the Shells
I let my shells sit in a hot water and white vinegar solution for a couple of hours before starting this craft. You will be surprised to see how many little bits of dirt and tiny creepy crawlies come out.
Step 2: Modge Podge the Shells
Once the shells are clean and dry, paint a layer of Modge Podge onto the shell using a paintbrush.
Tip
Balance the shell on a pen for easier Modge Podging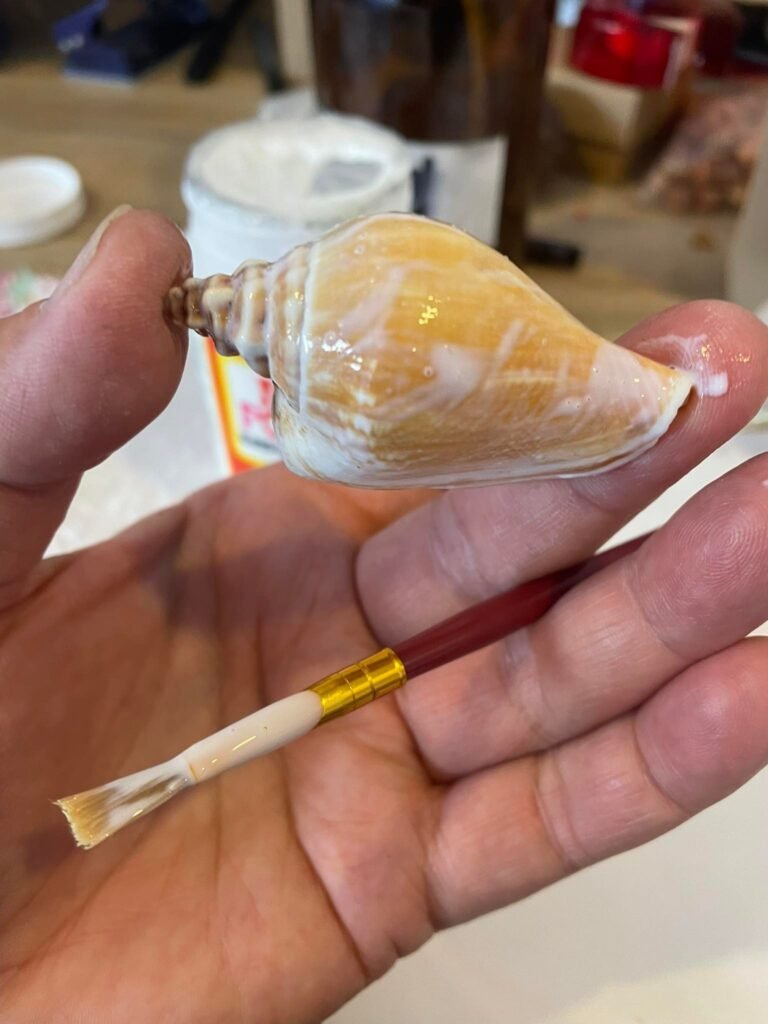 Step 3: Napkin the Shells
While the Modge Podge is still wet, choose the area of the napkin you want the shell to show. I chose this flower area. Now put another layer of Modge Podge on the napkin that is covering the shell. Don't forget to really brush the Modge Podge into those hard-to-reach dips in the shell. You want it to really stick and for the napkin to become one with the shell.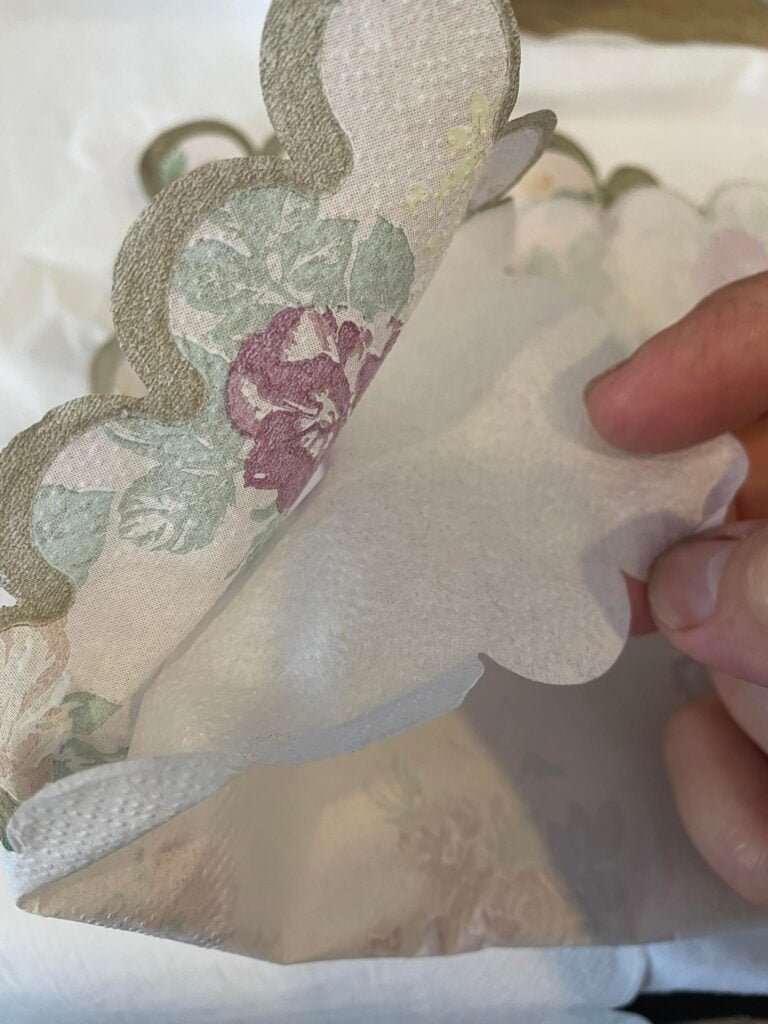 Step 4: Be patient and Let Dry
while the shells are drying they won't look at all pretty, but once the Modge Podge dries you are left with a beautiful design on the shells.
Step 5: You are Finished
You now have cute decoupage shells with napkins. There are other ways you can use decoupage shells. Check out the list below
What to do with Decoupage Shells
Decoupage Shells with Napkins: Trinket Shell dishes.
I have seen other bloggers make trinket dishes using a clamshell and this method. They then finish the edge of the shell with a gold or silver pen. I think these look gorgeous, unfortunately, on my latest beach trip I didn't find any shells good enough to do this DIY craft, but maybe next time I visit.
Display in a bowl
These can be displayed in a bowl altogether. These especially look nice if you have a variety of different types of shells with a variety of different napkin patterns
Decoupage Shells with Napkins Ornaments
Carefully you can drill a hole and use them as Christmas tree ornaments. This is especially cool if you live in a place where Christmas is in summer like I do.
This article has been How to Decoupage Shells with Napkins
There are countless things you can decoupage with napkins, decoupage shells with napkins are just one of my favorites. I would love to know your favorite things to decoupage.
If you enjoyed this article, why not check out some of my others
You can support me by checking out my Etsy Shop