This article covers the best embroidery stitch for lettering. Embroidery lettering is beautiful, people usually think of embroidery and just think of embroidery flowers. If you want to write your name on a jersey, make a special personalized gift or just practice your embroidery lettering, then this article on the best embroidery stick for lettering is for you.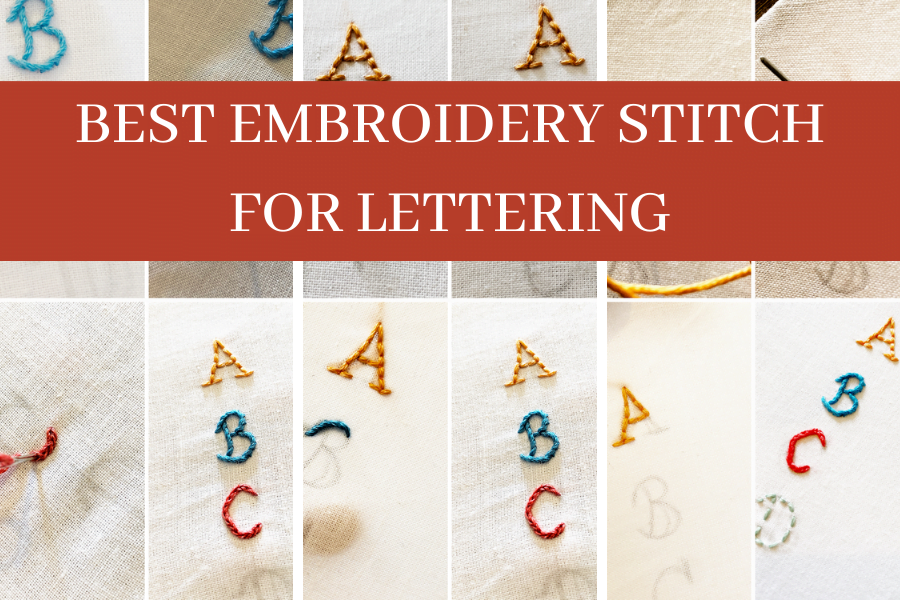 Choosing a Font
You can literally embroider any word font out there, so just choose your style and get stitching. Some embroidery stitches will be easier to make the font with than others.
The Best Embroidery Stitch for Lettering is the Stem Stitch
The stem stitch is the best embroidery stitch for lettering, as the stitch can make curves that are organic and beautifully rounded. The StemStitch is best known for making stems of flowers in embroidery hence its name "stem stitch" but for work embroidery, it works just as well, if not better in my opinion for making almost perfect letters in any font.
This stitch is easy to do. This is basically a backstitch but with a little trick. See the back stitch tutorial here Hand Embroidery Letters | HOW TO Tutorial | Beginner Guide
Steps
Bring the needle up a little away from the end of the previous stitch, leaving a small gap of just fabric. 
This time instead of pushing the needle through the end of the previous stitch we will slip the needle close to the side of the previous stitches thread and push the needle through the middle 
For a Full Tutorial on Embroidery Lettering
Hand Embroidery Letters | HOW TO Tutorial | Beginner Guide
See the image below, and see how lovely the letter B looks, the letters that are more rounded are usually harder to embroider as it can be tough to get a nice smooth curve. Notice how well the stem stitch worked to make a smooth curve for the letter. The great thing about the stem stitch is it looks just as great when used for straight lines too.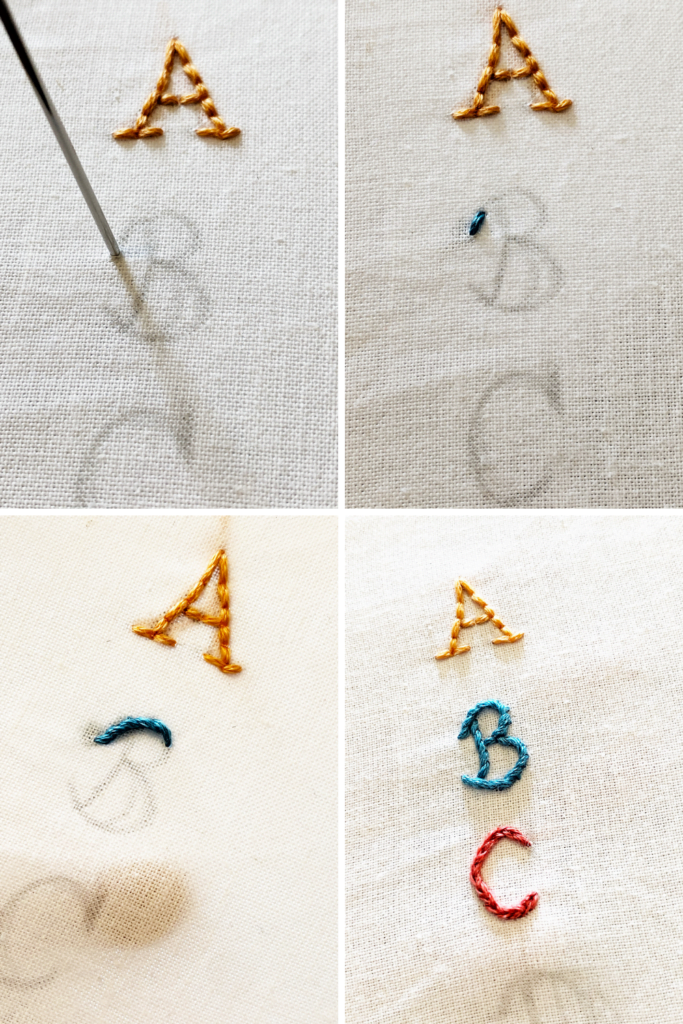 Don't like the look of the Stem Stitch?
That's okay, there are hundreds of stitches that you could use to make your embroidery lettering. I will name the best four stitches which I think are most appropriate for embroidery lettering
Backstitch
Stem stitch (the one above)
Chainstitch
Running Stitch
All these stitches are easy to do, but won't suit every font you want to embroider in. If you are not sure, I recommend you try each of these stitches in the font you want to write in and see what looks and works best for you.
I have a fully comprehensive picture step by step picture tutorial on those four lettering stitches below.
Hand Embroidery Letters | HOW TO Tutorial | Beginner Guide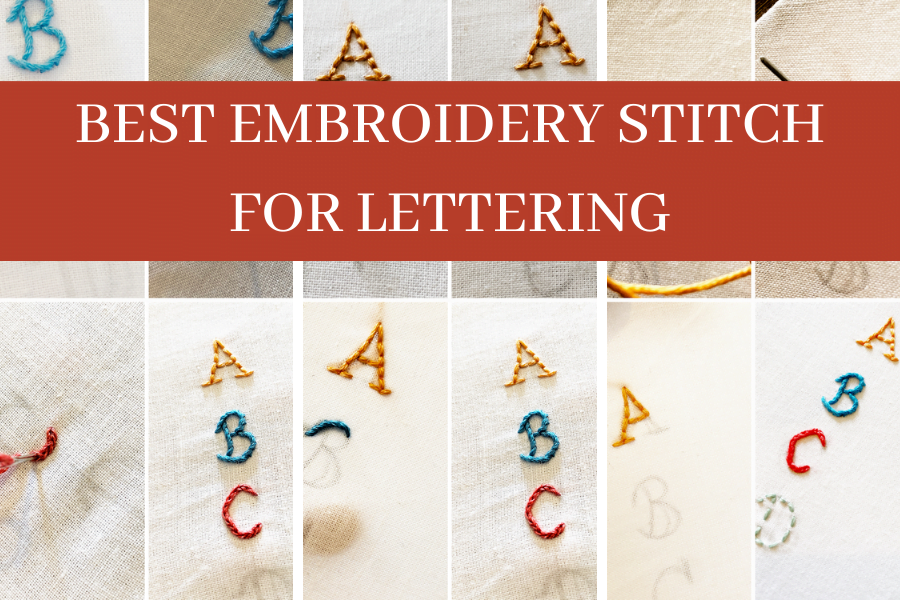 If you enjoyed this tutorial, why not check out some of my other hand-embroidery tutorials
You can support me by checking out my Etsy Shop