This blog post is about Handmade Crafts to sell that make Money
As someone who sells at the local craft market, these are crafts to sell that make money. I noticed these following crafts tend to sell better than the rest at the local markets and on Etsy. All of these crafts are really profitable, the start-up cost is very minimal, but the profit range is very good. For example, I know a lady at the craft market who sells a bar of soap for 9.50, I asked her how much it takes to make one bar and she said roughly 3.30. That is a really good profit margin, and she almost sells out every market!
Top 3 best places to list your Crafts to Sell that Make Money,
Etsy
This is an online platform just made for homemade, handmade crafts. It is very popular, one downfall is most of the purchases are from the US and Etsy takes quite a large fee every time you list an item or make a sale. A really good thing about Etsy is that it's basically like a search engine, so if you make candles and sell them on Etsy, if someone searches for candles, your listing will show up. SEO and tags are very important if you are going to take the Etsy Route.
Craft Market
I personally sell at the craft markets and always walk away with a decent profit, on average the markets run for 4-6 hours every Saturday where I live, and cost about 20$ to reserve a stall. The only bad thing is the weather, if it's raining not many people tend to show up. Sometimes in winter, it feels like it's raining every weekend meaning not many people will show up.
Your own Website
You can use platforms like WordPress with a plugin, or Shopify, they are both really easy to use. When you are using your own website, it means you can properly establish your brand.
Okay, let's get started…
Crafts to Sell that make Money
These crafts might not be for everyone, but I do recommend you chose one and give it a go, don't try to sell everything at once because that would be a mess, start off small and grow it slowly.
BathBombs
I know these are easy to make because I make them myself, I don't sell them, but my mother does! Bath bombs are actually her cheapest product to make, she did admit it took her a few trials before she got the recipe perfect, but once perfected she made a lot of different scents, shapes, and colors. People go crazy for her bath bombs, she currently sells at the local markets and on Etsy!
Soap
People love soap! People use soap, and people will always need soap! Soap is so much fun to make, there are endless amounts of ideas you could do when it comes to soap making, natural soaps sell very well at the local markets compared to non-natural ones, however, I noticed on Etsy that non-natural soaps sell well. Soapmaking does take a while to master, but the journey of learning is fun. The start-up cost isn't as cheap as say bath bombs, but for each loaf of soap, you will definitely make a profit.
Candles
Candle-making went crazy on TikTok and Instagram. Candles are huge sellers on every platform! Candle-making is cheap and very easy to learn. Molds can be bought from Shein or ali express for an incredibly cheap price. The candle molds available these days are so gorgeous, everyone loves a decorative candle. Candlesticks are popular too, I have seen people even paint small designs on them and sell them for double the original price. I have seen people put crystals in candles too. There are so many creative things you can do when it comes to making and selling candles
Resin Crafts
I am not a huge fan of this one because of its terrible environmental impact, but resin crafts do sell really well on Etsy and at the local craft markets in my area. With resin, there are endless things you can make, for example, I will list a few.
Earrings
Necklace
Ornament
keepsakes
Keychains
Placemats
I have had a go with resin and it was very easy to do, however, I got majorly turned off once I learned about the negative impact on the environment. It does still sell, so if that's all you worry about, I say go for it.
Clay Crafts
Clay crafts are o cute, however, they do take a lot of skills and the right equipment to make. It is a craft that isn't for everyone. People do sell quite a lot of ovenbake clay, things like earrings, and ornaments, these don't take as much skill but are great sellers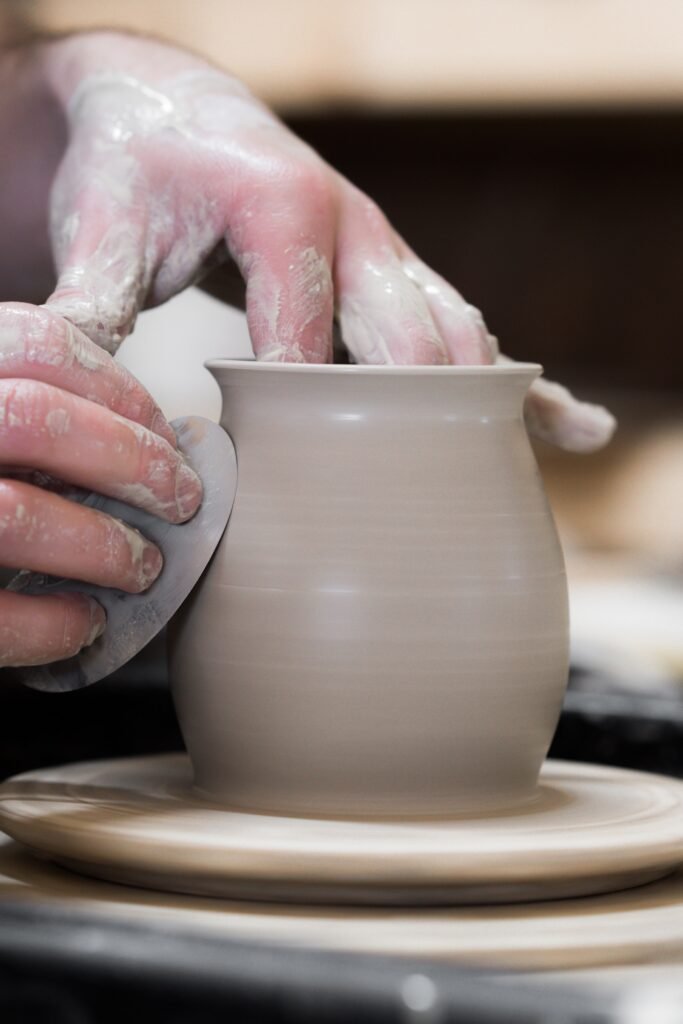 Cakes, Cupcakes, Brownies
If you are good at decorating, I recommend trying this. You can actually use a box recipe and just decorate it very lovely and people don't know the difference. I have seen a girl on TikTok make brownies and use just a box of brownie mix. Everyone knows she uses a box brownie mix, but her brownies sell for so much, due to her beautiful decorating skills. Baked goods usually sell very well at any market and are a good idea if you have your own website.
This blog post has been Crafts to sell that make money,
if you enjoyed this blog post, why not check out some of my others