It's important to keep your mind active as an adult. DIY projects for adults are a great way to do that. When people say to keep the mind active, the most common answer is sudoku, word puzzles, etc. These can be great but not for everyone. DIY projects are hands-on and keep the mind sharp. Here are 12 DIY projects for adults.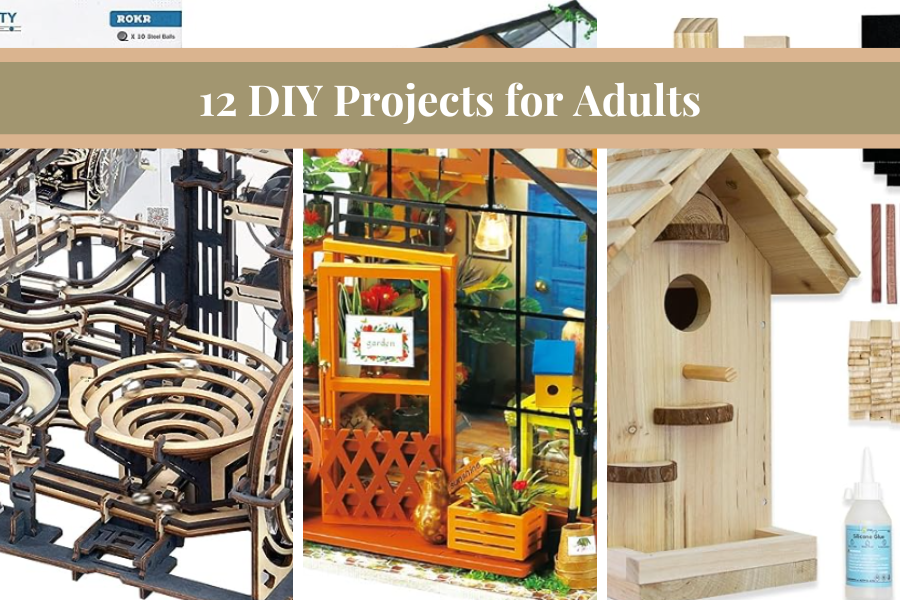 DIY Projects for Adults
Keeping the mind sharp, can mean in terms of logic, problem-solving, creativity, and more. The following DIY projects will certainly increase creativity and problem-solving skills. Learning new skills is a great way to achieve this too. So let's see what's on the list.
Learn a new skill to keep the mind sharp. Make your own Bluetooth speaker.
This is a very fun and entertaining DIY project to keep your brain sharp. It's a DIY treasure box, with passwords and everything!
As a kid marble runs were so fun to make and then play with, well the good news is they have bought out an adult version! Completely DIY too.
This DIY looks childish but is great for adults too. If you love home decor DIY then I really recommend this. This DIY will take multiple days to complete as well.
If you have never tried nail and string art I really recommend it. It is an art form that isn't often talked about but does take skill to produce.
These are the cutest! I think that the green house miniture diy, is a great model to make but there are so many option available.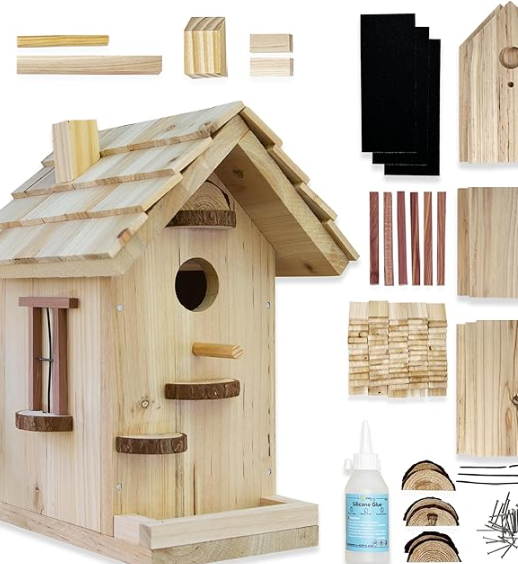 If you have always had thre desire to take up wood work, but dont have the space or the resources. Then this kit might be the perfect fit for you
Learning a new skill in adulthood is a great way to increase logic and creativity. This is a complete wood carving kit to start you on your journey..
Rocking painting is not only therapeutic but is great for creativity.
Learn needle felting. This kit includes everything you need to start needle felting and to make your very own miniature dog or cat.
Candle making is actually a science, so doing the measurement and following instructions is extremely good for the brain.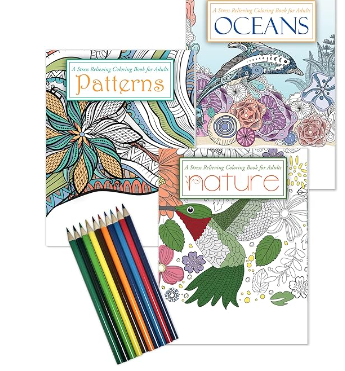 Extremely relaxing and better for the brain than one might think. Adult coloring in books was very trendy a while back for all the right reasons.
And that's 12 DIY Projects for Adults…
So which one will you be choosing? like the body, the brain needs to be looked after too. And remember looking after the brain doesn't have to be math problems and other things you are not interested in, it can be enjoyable as well.
If you enjoyed this blog post, why not check out my others