Here are 17 DIY Projects and Crafts for Kids suitable for ages 6 – 12 years. These craft kits are suitable for individual use or group use making them great for parties or to be used over and over again.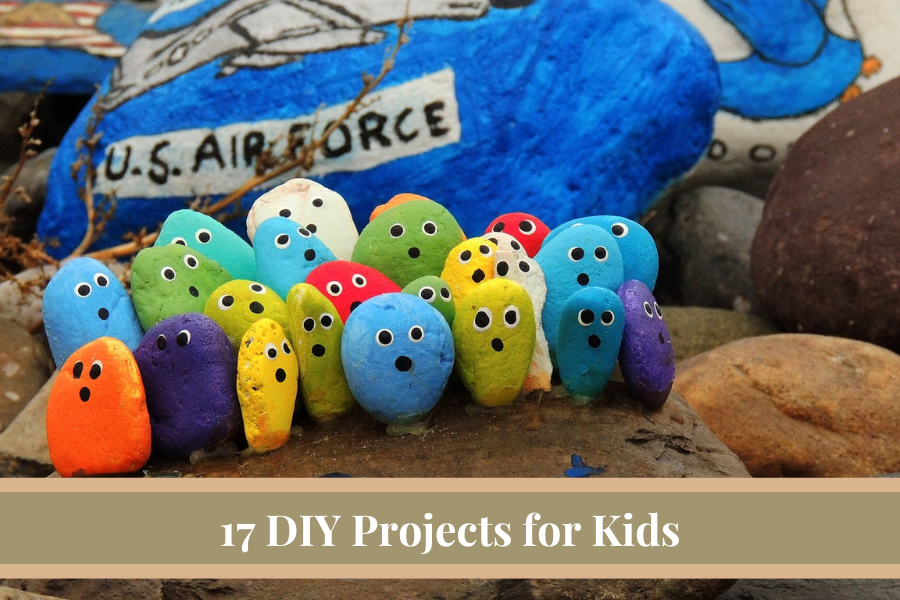 "This post contains affiliate links at no extra cost to you, What does this mean? This means if you choose to purchase a recommendation below I get a small commission at no extra cost to you"
Why DIY Projects for Kids Are Important
DIY Crafts and Projects are great for kids for many reasons. Children's brains are developing rapidly to help with this process DIY Crafts and projects are great. DIY crafts and projects are hands-on, teach the child to read and follow instructions, and help with problem-solving and creative thinking! The list could go on this just to name a few.

The Benefits of a Parent doing Kids' DIY and Crafts
So you might be thinking it's all beneficial for the kid, but it's great for you too. Not only does it keep them(the child) busy but if you join it can be a great stress reliever and bonding activity. Also if your child is having a birthday party, DIY crafts and projects are great. Most of these kits below are suitable to be done as a group activity too.
This is a super simple activity for kids to do and can keep them entertained for hours. The next step to do after the rocks or stones have been painted would be to go on a walk and hide them around for strangers to find!
DIY bouncy ball kit for kids is not just a one-time use. Once made these can be played with again and again.
If you have a handyman or woman in the house, make a birdhouse from scratch and let the kids paint it. Bird houses are great because once a bird decides to nest in the box it can also be a great learning experience for kids too.
Get your young one hands-on in the kitchen with this Cake pop kit! Who doesn't love cake pops?
DIY a clay jewelry dish. This could get a little messy but a great skill to learn.
Get your kids to design a stunning frame then place a memorable photo in it for everyone to see. This DIY will definitely be a keep safe.
This will keep children busy.   It's a fun and engaging way for kids to spend their time and unleash their creativity. Great set for individual play or as a group activity. The process is fun, and the final result is immensely satisfying.
Make bath-time fun with this soap and bath bomb kit. With the variety of colors, this DIY is suitable for all children.
Make a DIY light-up string-art star lantern! All you need is a balloon, string, and special glue (which is all included in the kit) and there it is, you have a 3D String Star Lantern
If you are an adult and seeing this, you will probably want to give this a go too. I haven't done bubble painting since my school days but I remember it being so fun!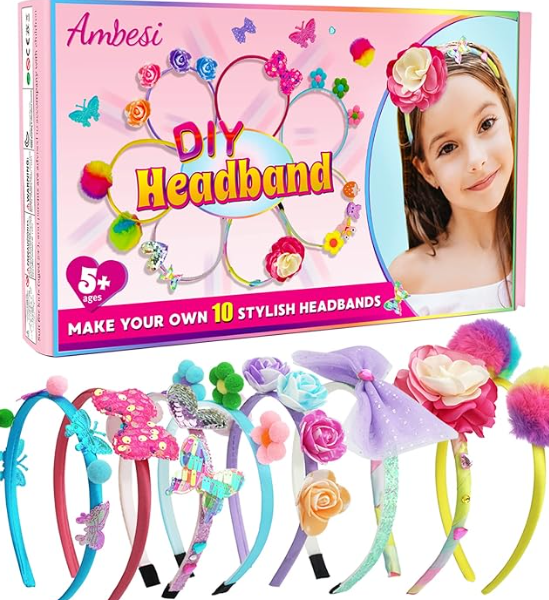 If your child is a future fashion designer then they will love this DIY headband kit. This has everything they need to make their own stylish headbands.
Gem art is popular right now for adults and it can be for kids too! With this trendy kit keep your kids busy or even do your diamond art together!
This hands-on kit is great for kids to learn to follow instructions along with teaching them basic building skills.
This is an easy no sew unicorn pillow kit appropriate for all ages. It is so cute, that even I am considering buying one!
I wish this kit was around when I was a kid! These kits are great for individual use if your child has their friends over.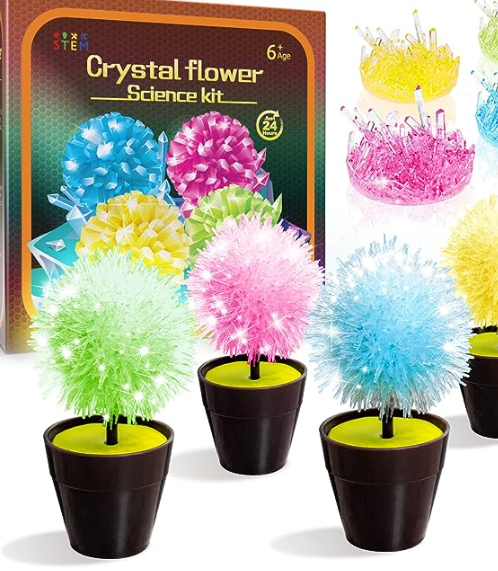 Most of you probably remember doing this science experiment in school, in fact, it is a core memory from my time at school. With his kit, you can do it at home.
You might have heard your kid mention the word squishies, that is because they are super trendy right now. Fidget toys are here to stay!
So Will you be doing any of these DIY Projects for Kids?
If you enjoyed this article, try one of my others