I love this DIY Earring Holder, this is completely upcycled from materials that can be found in a second-hand shop. This is exactly how I made this DIY Earring Display. This looks so retro and unique but really is harmonious in my home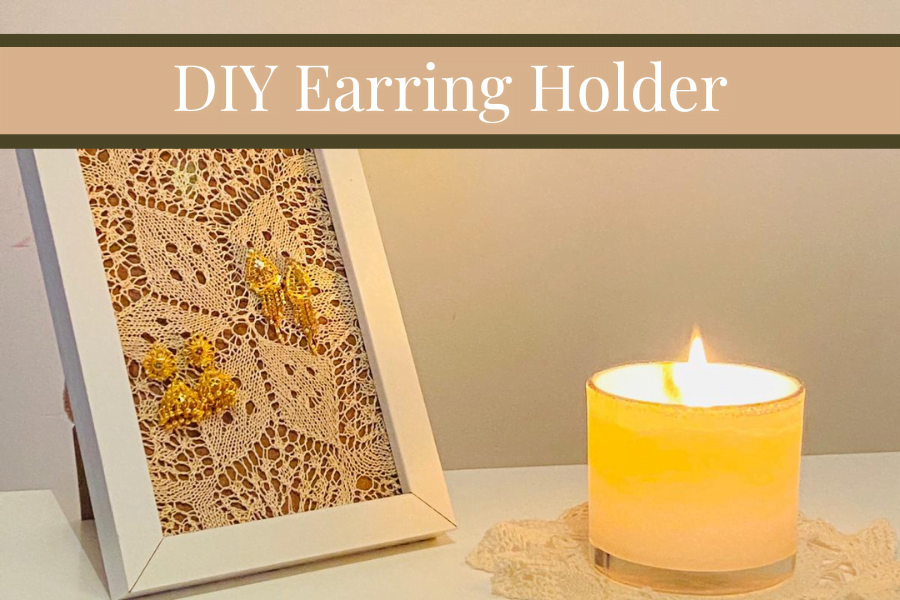 DIY Earring Holder
Let's upcycle an old doilies and a picture frame. For this tutorial, you will be needing a few things that you can easily find in your house or at second-hand shops for a ridiculously cheap price
What you need:
Picture Frame ( without glass)
Doilie
Glue (optional)
Method:
Simply place the doilies on the backboard of the picture frame, and glue very carefully around the edges if you want extra security.
Place the backboard back onto the frame and secure
Trim the doily from the back so no extra fabric is showing
Start hanging your earrings
Tips and Tricks
And that's it, Your DIY Earring Holder is complete!
Your DIY Earring Holder is finished! I would love to hear back from you in the comments if you try this DIY Craft, until then Happy Crafting.
If you enjoyed this DIY Craft, why not try one of my others