If you want to learn embroidery the easiest way to learn is with a kit. This is a roundup of the best embroidery kits for beginners. I am sure you will find a design that suits your fancy. Many beginner embroidery kits come with patterns on the fabric so you don't need to do the pattern transfer. Using an embroidery kit also means you won't need to buy supplies as the kit should apply almost everything you need. If you want to skip the kits, check out the tutorials I have so you can learn a few stitches on your own.
"This post contains affiliate links at no extra cost to you, What does this mean? This means if you choose to purchase a recommendation below I get a small commission at no extra cost to you"
Embroidery Kits for Beginners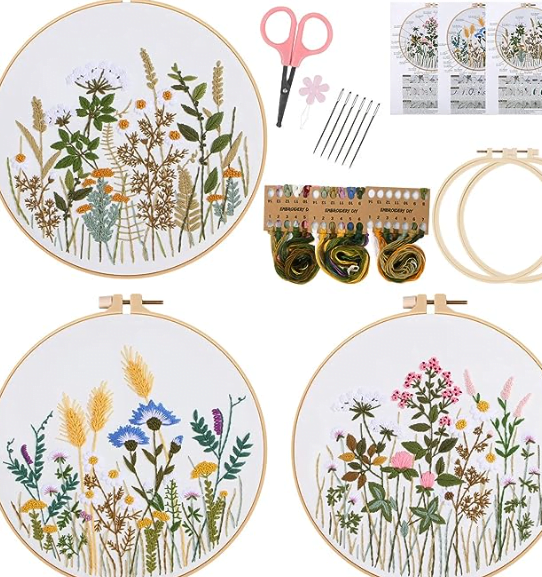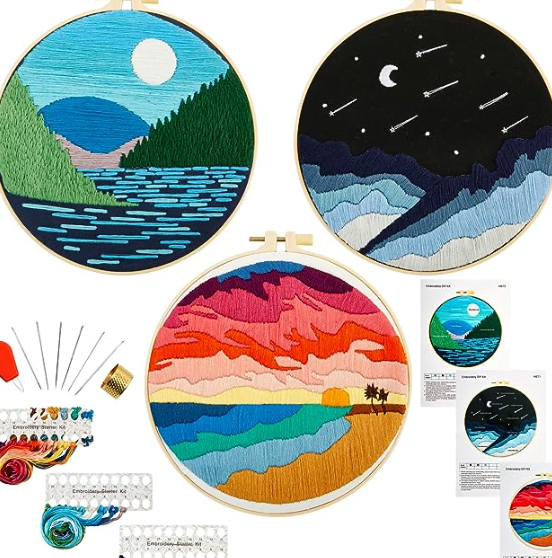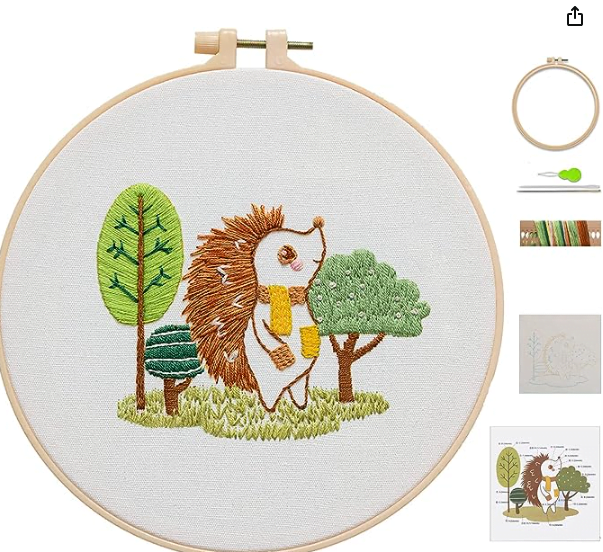 This is the list of beginner embroidery kits that I think are the best! remember embroidery is a skill that takes practice so if your first few embroidery projects don't turn out as expected, don't give up! keep stitching and you will get there. Let me know if you try any of these kits out. If you like this post why not check out some of my others?